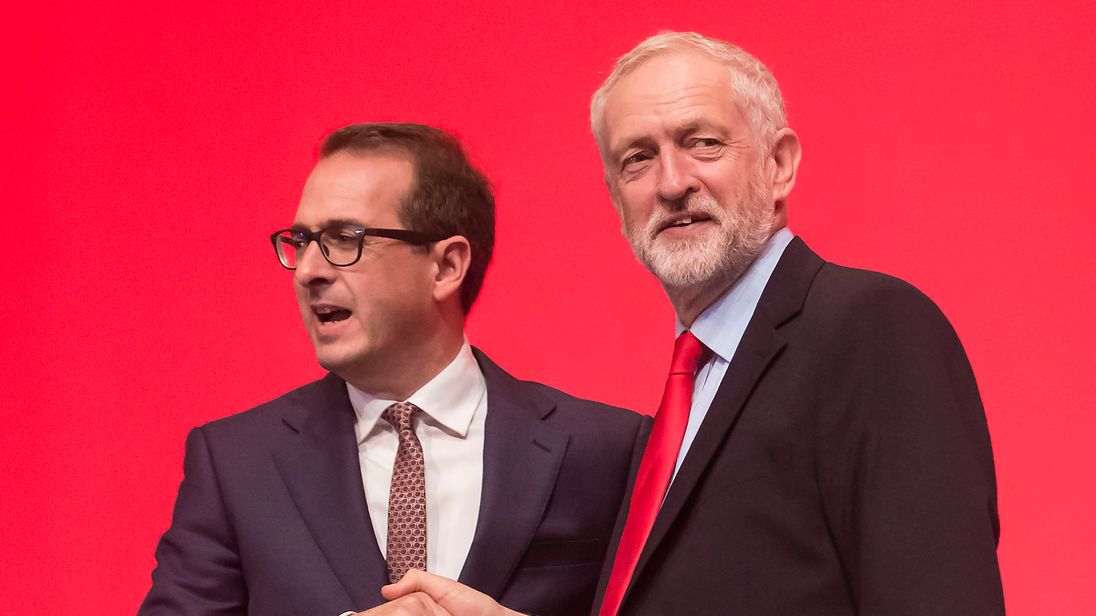 This will be the second time in a matter of weeks that I have felt the need to come to the defence of a man I do not support. I won't be defending him on the charges of antisemitism – he's on his own on that one. I'm talking about the hysterical reaction to the sacking of Owen Smith.
As a quick recap, Owen Smith wrote an article in the Guardian, then did a tour of the airwaves, discussing his view that there should be a 'second referendum' (which would actually be the third) on Britain's membership of the EU, this time on the terms of the deal. This is not a new idea – it has been knocking about ever since Remain lost the vote (note – not before the result, which almost everyone, including me, assumed would be a thumping Remain win). It's been put forward by the Lib Dems and a few others and is generally a pretty silly idea, but it is a legitimate argument to put forward, if you so wish.
Unless you're in the shadow cabinet.
Cabinet collective responsibility is an idea almost as old as Parliament itself. It has its advantages and its disadvantages, but it applies to the cabinet and the shadow cabinet unless waived by the leader. The idea is simple – anyone in the cabinet publicly agrees with the party position, even if they privately disagree. Or stay 'On the Party Line', if you will. Ahem…
Anyone who contravenes this principle can expect to be removed from their position. Labour policy is 'no second (really third) referendum'. Owen Smith said they should offer a second (really third) referendum. So he was sacked. This is absolutely bog standard, straightforward, nobody-bats-an-eyelid politics. And yet, there has been an outcry over the decision to sack him, despite a blatant and calculated deviation from CCR. Why is this?
Why is Chuka Umunna pretending to be shocked? Why is Peter (now Lord) Hain calling it a 'Stalinist purge'? If this situation was reversed, say Liz Kendall had won (Haha, I know right?!) and appointed Mr Corbyn to a ministerial post. Imagine he had then defied the cabinet position publicly and been sacked. Would Umunna or Hain be calling it a 'Blairite purge'? Forgive my raging scepticism.
"Well, shouldn't he be allowed to speak out for his principles freely?" Of course he should. But he can't do that and expect to stay in the cabinet. There's a place where you can go and say whatever you want to your heart's content – it's called the backbenches. A certain Mr Corbyn used to sit there and do exactly that. He never expected a cabinet position.
There is an argument to be had that Mr Corbyn is trying to do things differently – a change from the politics of the past. But that's his decision, and you can't pick and choose for yourselves what you support and what you don't. He is the leader with all the precedent and history that has gone before him. If he chooses to carry that on, then he should. If he wants to change things, then he can. But don't start crying when he applies rules consistently and in a way that you would if you were in charge.
All this nonsense about 'can't we have a diverse range of views?'…sure, in the party, and even in private cabinet meetings, but not publicly. And as if the Blairites would allow a diverse range of views at this point if they had the power. Discipline would be iron tight.
Tom Watson summed it up sensibly: 'I was disappointed to see Owen go … but he does know how collective responsibility works… If I'm being honest, I don't think Jeremy really did have a choice but to ask him to stand down'.
Well obviously. You can't just attack the guy for absolutely everything he does. I know he's a pillock, and this anti-semitism thing is starting to get out of hand (and no, it isn't a big media conspiracy – pretending that it is will come back to haunt you), but attack him on those things only. You make yourself look like hypocrites when you go after him for totally standard stuff.
For goodness' sake, stop making me defend him.